Young Farmer Luke Gingerich Gets His Start with FarmLaunch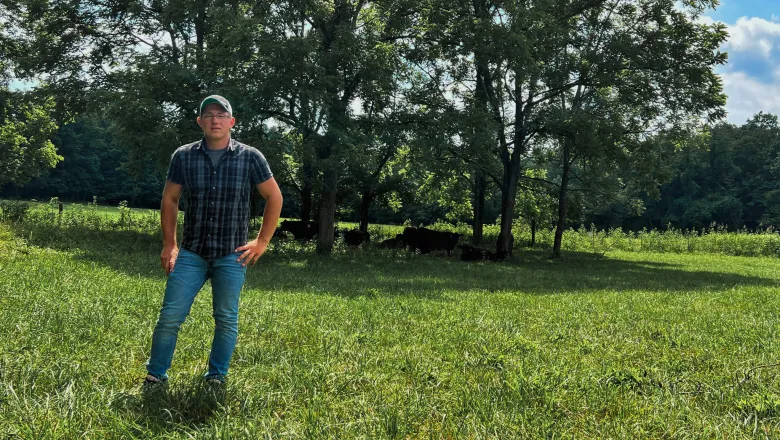 Young, Beginning, Small & Veteran Farmers
Early each morning, you can find 20 year-old Luke Gingerich leaving his apartment, climbing into his truck and pulling out of the driveway with a Gingerich Construction trailer behind him. Luke is the project manager for his family-owned construction business that specializes in building pole barns for those in the agriculture community.
While Luke enjoys this line of work, his true passion is in raising and growing his herd of cattle. Within the next several years, he aspires to have a large herd of Simmental and commercial cows to be able to sell high quality registered bulls to farms across the area.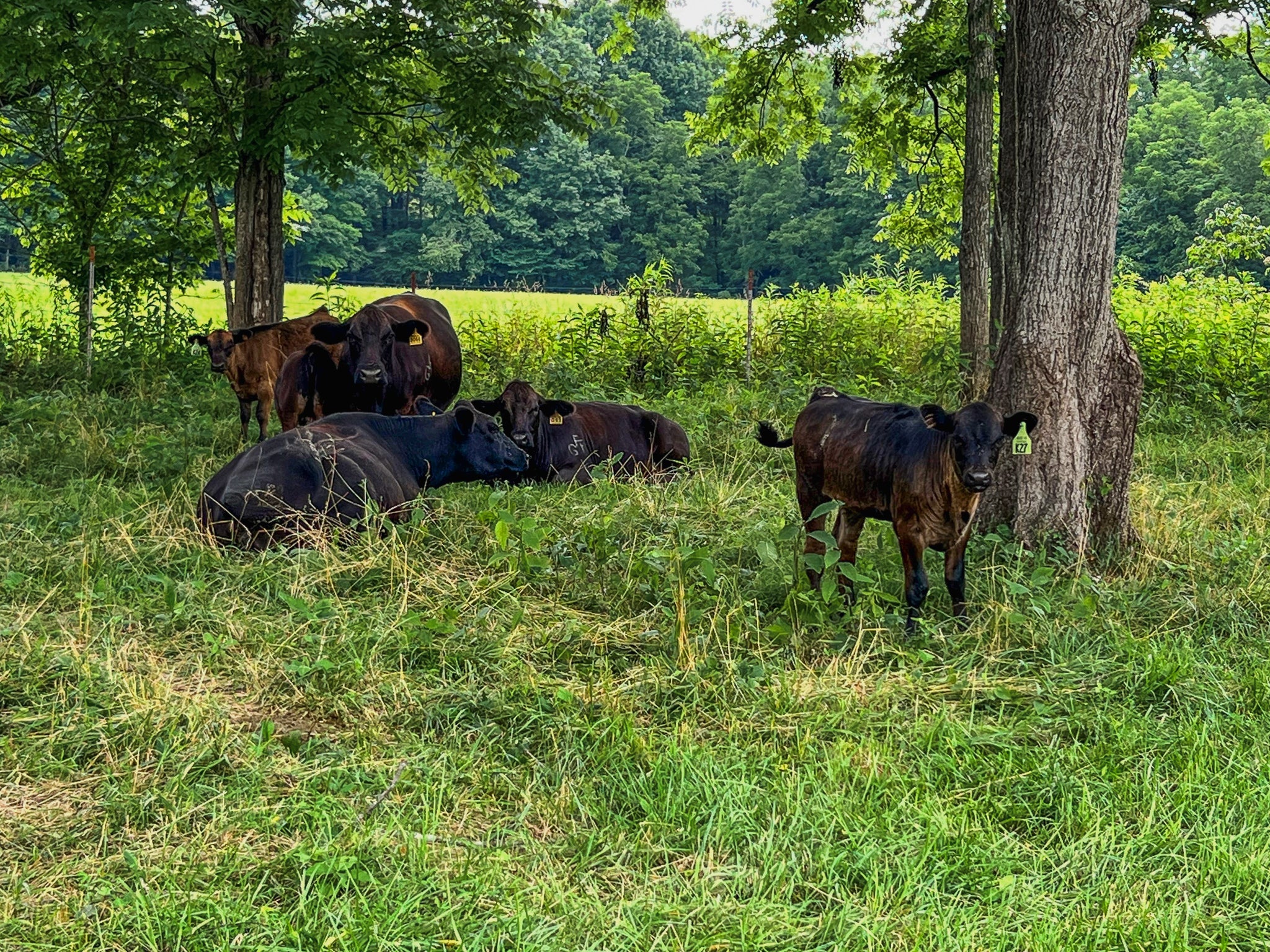 Luke, his parents and siblings live in Jonesville, Virginia, located in Lee County. They have been farming for 13 years, raising registered Simmental cattle for the last 9 years and recently added registered Katahdin sheep to the Gingerich Family Farm. Over the last several years, they have consigned bulls to the Virginia Bull Test Stations in Wytheville and Culpeper and have been pleased with their results there. Their customers also seem to be happy with the quality. "We've got 50% of our bulls consigned to these sales already for the year but also have several sold to individuals. We've got all our bulls promised for the year and that is a good feeling," said Luke.
Currently, Gingerich Family Farm has 50 cows, 30 of which are now owned solely by Luke. They are breeding through Artificial Insemination (AI) and utilizing premium breeding bulls from trusted producers. A little over a year ago, Luke decided he was ready to start a herd of his own and began purchasing Simmental heifers. To be able to move quickly and purchase ideal cows or heifers for his program when they became available, Luke decided it was time to look into an operating loan. He did his research and landed at Farm Credit of the Virginias in Abingdon. His father had been a customer-owner, so Farm Credit was not a new name in the home and was a great fit for his needs.
After meeting with loan officer, Blair Anderson, they determined that Luke was the perfect candidate for the newly rolled out FarmLaunch program. FarmLaunch was created for young and beginning farmers who may not have had the opportunity or resources to build their credit and may otherwise require a cosigner. Ready to break out on his own and become independent in his business operations, Luke decided to move forward with the program.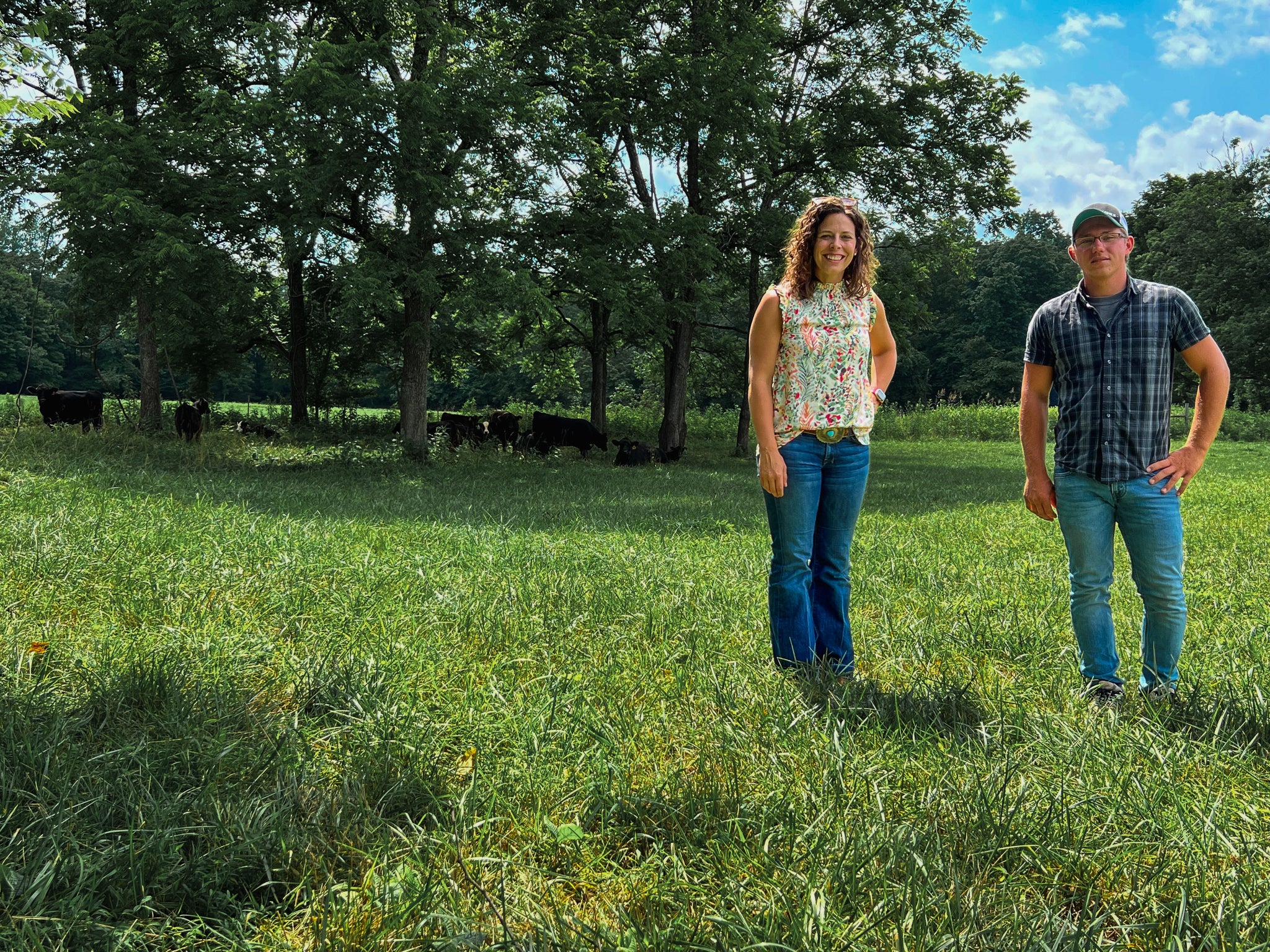 Through the program, Luke and Blair worked together to develop an education plan. They laid out how he would continue to learn about the commodity he was raising, business operations and being an active community member. When we asked Luke how he felt about the educational piece, he said "I think it's great; I've actually been attending classes and extension workshops on the beef industry since we began raising beef cattle in 2013." He also noted how he believes these programs were invaluable and essential for any farmer to stay current on markets, techniques and technology.
The FarmLaunch program allowed Luke to purchase his own 30 head of commercial cows. He plans to use information learned in the classes he has taken to utilize superior genetics through embryo transfer and AI. When asked about the biggest challenge for young farmers, he said, "Too many go into business without goals or a plan and then struggle with management decisions because they don't know what their end product should be." Goals and a business plan should be all young farmers' road map.
Luke's loan officer, Blair, is delighted that Farm Credit is able to offer the FarmLaunch program. It provides her a tool to use when a customer is at the beginning of their Farm Credit lending journey. She said, "It allows me to provide people just starting out with not only financing, but also the educational tools that will set them up for success. The education plan provides a roadmap of the expectations of the borrower during their FarmLaunch loan. It allows the borrower and lender to work together and find learning opportunities that fit the borrower's goals for their operation."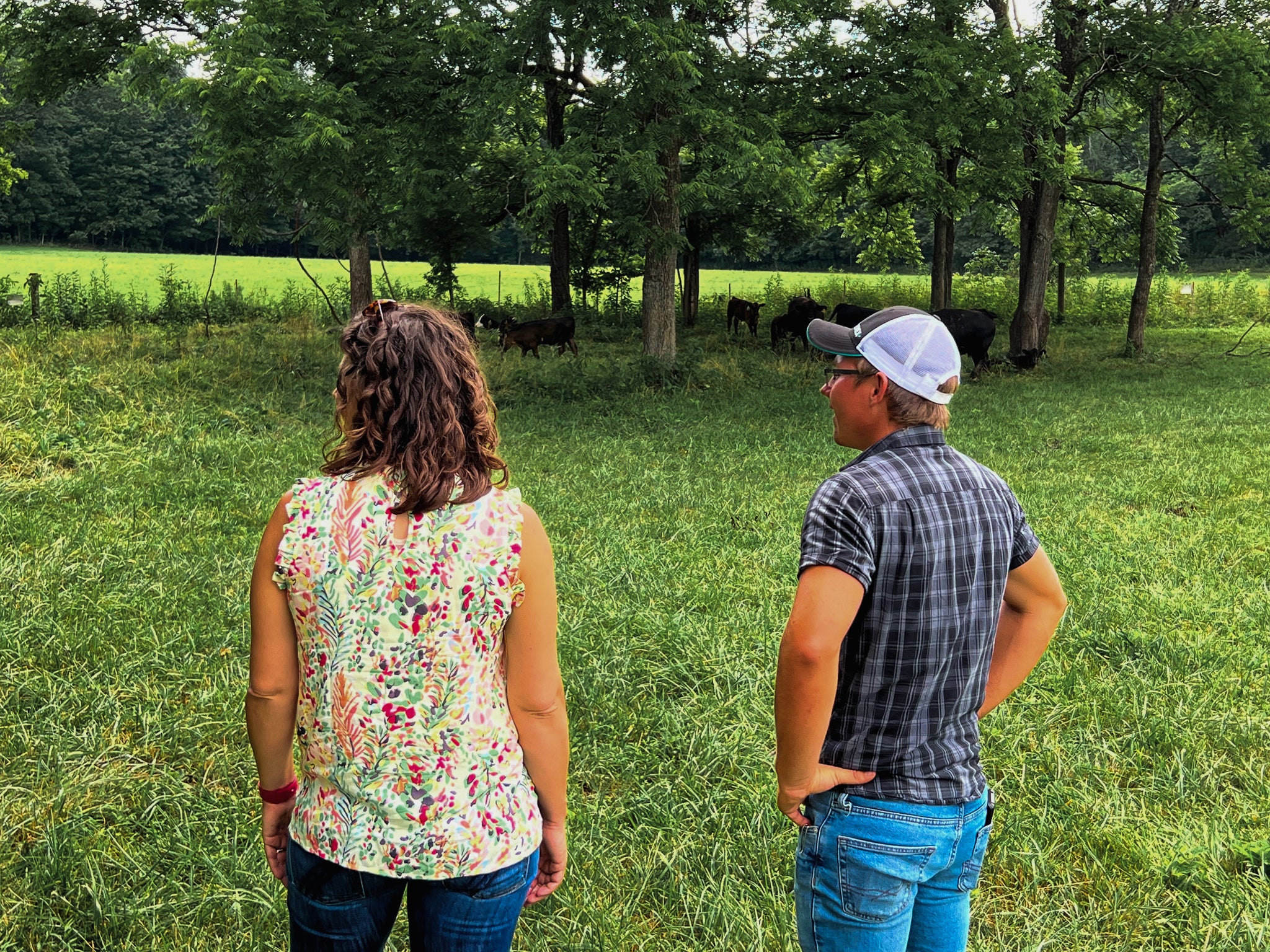 One piece of advice Luke would tell a young or beginning farmer is to work with a mentor. "Find a program or farm that will let you walk though their fields, answer your questions and have an interest in helping you learn and succeed. Also, don't be afraid to work hard! It's not going to be easy and you have to be willing to put in some hard work," Luke concluded.
At the end of each day, you'll likely find Luke out looking at his cows and calves, evaluating his animals and planning his next breeding pair or thinking through marketing tactics and planning a future production sale just for Gingerich Family Farm.
To learn more about FarmLaunch, visit farmcreditofvirginias.com/farmlaunch.
Back to Blog