Animal By Products Lessons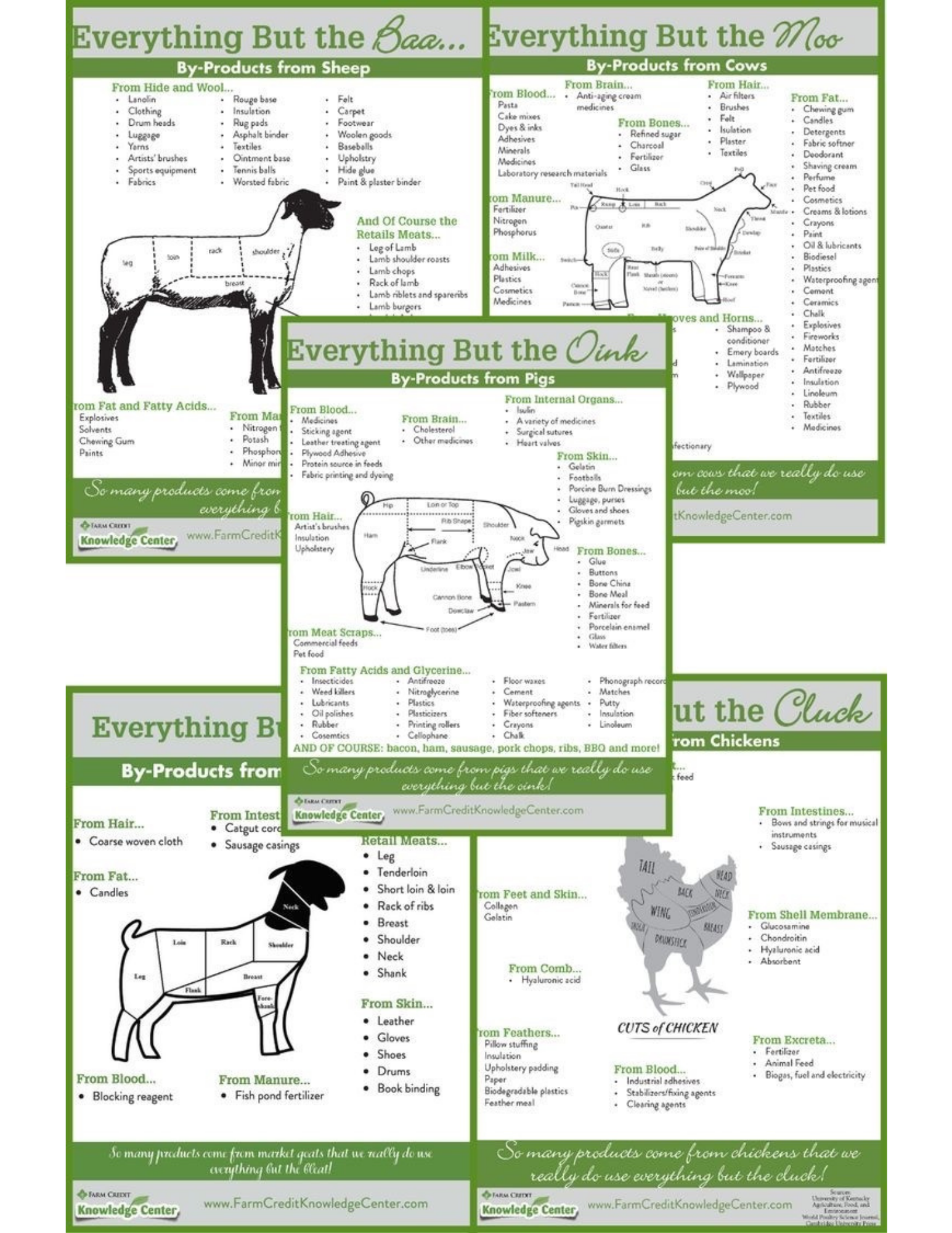 Are you looking for a complete set of lessons covering animal by products?  We have just what you need.  
We have a set of lessons in the form of engaging infographics, accompanying student worksheets and answer keys!  Student worksheets are geared toward K-6th.  The informational infographics can be used for students in grades K-12. We are confident they will fit into your lesson planning at any grade level.
Please click here to access the set of lessons.  We encourage you to view the other teaching resources that are available as well as our ag facts and infographics.  We also have a blog where you will find a multitude of articles that can be used as lessons, most of which have infographics.  Many of our blog articles are added to moodle and google classroom.
Animal by product lessons include:
Cattle - Everything But the Moo
Pigs - Everything But the Oink
Lamb - Everything But the Baa
Poultry - Everything But the Cluck
Goat - Everything But the Bleat
Back to Blog