Why Planning to Succeed Financial Curriculum?
No matter what path your students plan to take in life, they will need to know how to navigate their business and personal finances. Yet, teaching the practical application of this information is often overlooked. With the Planning to Succeed curriculum from the Farm Credit Knowledge Center, you can teach them real-world financial concepts that will help them succeed in life.
Planning to Succeed is a business and financial planning curriculum for high school students that includes:
Access to 10 modules with these materials:

Bell Ringers/Class Starters
PowerPoint Presentations
Note Organizers
In-Class Exercises
Homework Exercises
Student-driven activities and lessons

Advanced tracks for DE or AP students
Support from the Knowledge Center team to help with understanding the curriculum and accessing additional available resources
Additional reading to help better understand the lesson if needed
Populated Excel sheets to help with formulas and the provided problem sets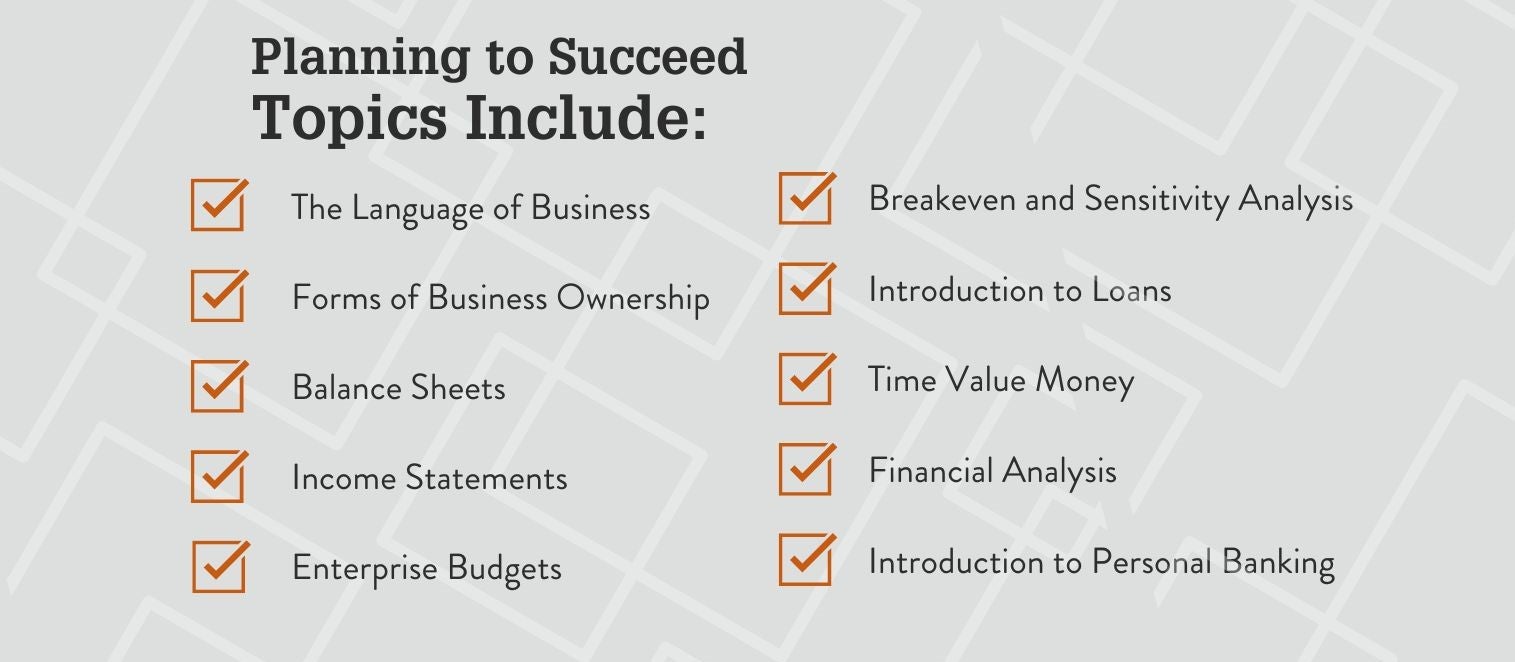 The curriculum is currently available in Virginia, West Virginia, and the counties of Garrett and Alleghany in Maryland. Please complete the form below to verify if we are serving your location. All requestors will be notified by email within two business days. 
Disclaimer: By submitting a request and accessing the curriculum you are acknowledging that you will not share this information with other instructors or students outside of your instruction. If another instructor would like access please have them request access themselves.
Questions?  Please feel free to contact the Farm Credit Knowledge Center at KnowledgeCenter@FCVirginias.com.