Youth Showbox Livestock Showing Resources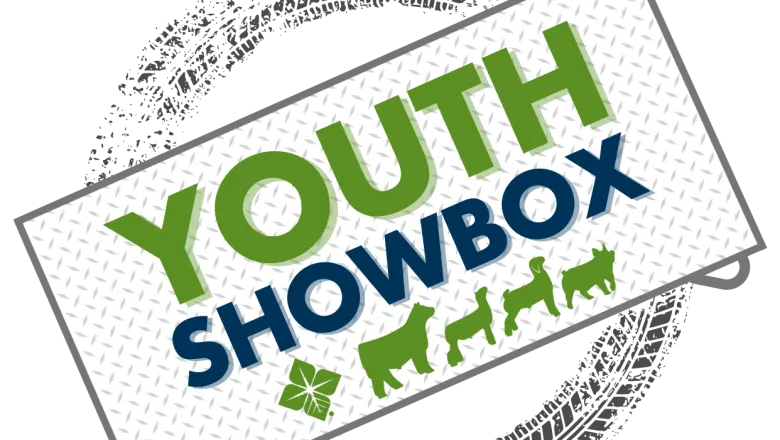 For most, summer months are often filled with pool parties, ice cream runs, and sandals. In the agricultural community though, more often times than not summer months are filled with livestock shows, feed store runs, and work boots. Youth across the country work diligently to produce the best product possible for show season. Whether it is a state, county fair, or jackpot show, there is a lot of time, energy and emotion put into these projects.
While raising and caring for the animal takes up a majority of the project, there are many different aspects and responsibilities to maintain.   Youth must market the animal, keep accurate records, know the industry, and follow up with those that buy their animals. To assist with this part of your project, we have compiled helpful hints, resource guides and videos surrounding all this information and placed it in our Youth Show Box!
Who is the Youth Showbox for?
This resource is great for teachers, parents, fair board members, youth, extension agents and so many more!
What's Included in the Youth Showbox?
Youth Showbox resources include:
Getting Started Showing Livestock quick guide
Anatomy of a Good Buyers Letter video and guide sheet
Anatomy of a Good Thank You Letter video and guide sheet
How to Address an Envelope video and guide sheet
How to Market your Show Animal video
When you Buy Local You Get...retail meat cut brochure
When is a Steak More than a Steak - market/retail comparison
When is a Ham More than a Ham - market/retail comparison
When is a Lamb Chop More than a Lamb Chop - market/retail comparison
Project Animal Record Book
Back to Blog