Member Referral Received!
Your member referral has been submitted. Thank you for being an advocate for Farm Credit of the Virginias by referring your friends and family. We are glad you have had a positive experience working with us and trust us to take care of those important to you, too! Please allow 6-8 weeks for the arrival of your referral gift if you meet the eligibility criteria outlined below.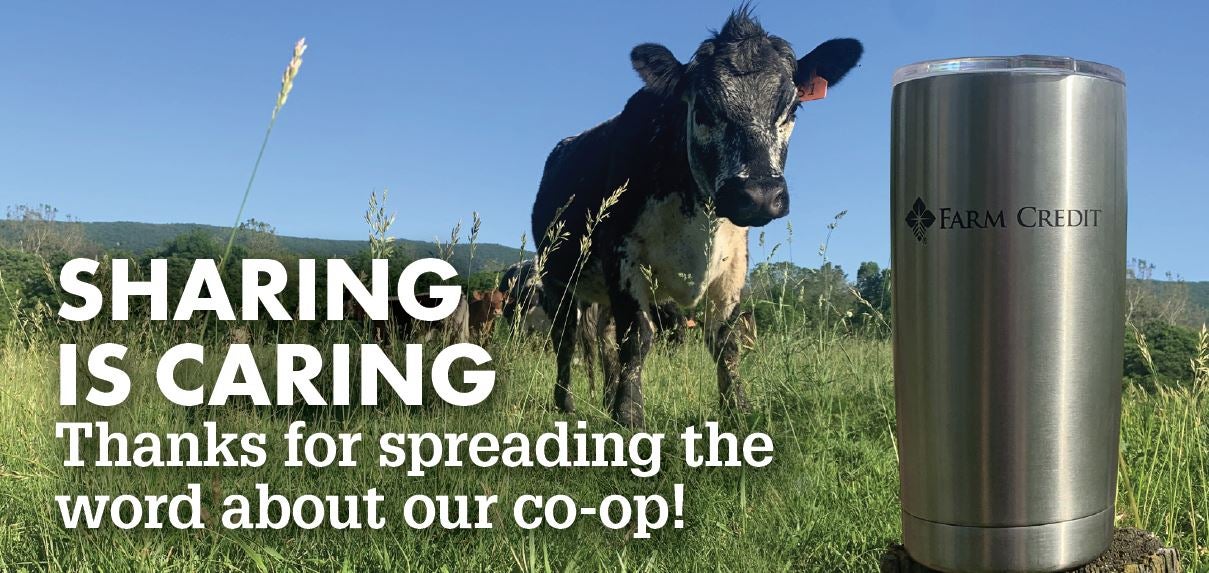 Program Rules & eligibility criteria
Referrers must have an active loan with Farm Credit of the Virginias to be eligible for a member referral gift. Customer-owners are limited to three referral gifts per fiscal year. Farm Credit of the Virginias directors and employees are not eligible for the referral program. Referral gifts are distributed based on availability and are not guaranteed as pictured.