Manage your risk with commodity insurance
Let's face it – farming is risky.  Weather, disease and changing markets can all impact the commodities your farm produces and impact your earnings and cash flow. The good news is you can protect your farm and everyone who depends on it by managing those risks with crop insurance, also referred to as commodity insurance. Who can best help evaluate the risks and customize a plan to manage them? Look no further than your agricultural finance experts at Farm Credit!
Farm Credit has full-time commodity insurance agents who have years of policy writing and risk management experience. They don't want to just be your agent, they want to be a consultant on your team for the long haul. Check out the video below to learn why you need Farm Credit commodity insurance.
Why buy commodity insurance?

Commodity insurance is a risk management tool that is used to put a safety net under cash income. When production is low or damaging weather such as floods, drought, hail or wind storms come along, it could be devastating to your crop. Commodity insurance protects farmers so that they can financially meet both their personal and business obligations — it helps to ensure farm business survival.

How much does commodity insurance cost?

Through our multiple insurance providers, our agents have access to systems that allow you to compare several coverage levels to pick the one that best suits your farm operation. As with any insurance, the cost is relevant to the size of the underlying risk. Our commodity insurance agents are up-to-date on all policy options and they can help save you money in premiums.

How do I sign up?

Simply give us a call at 800-919-FARM (3276) to talk with your loan officer today. Our agents will help you understand which products are available in your county, and the important features of each product.
 

Types of Crop Insurance
Yield Protection (YP) - Our Yield Protection (YP) policy insures producers against production losses due to a covered cause of loss such as drought, excessive moisture, hail, disease or wildlife. YP policies also provide replant, late planting, and prevented planting coverage. The producer selects the percentage of their average yield they would like to insure ranging from 50-85%. A loss would occur when the harvested yield is less than the guaranteed yield on the policy as the result of a covered cause of loss.

Revenue Protection (RP) - Provides comprehensive protection that covers weather-related, and other certain unavoidable causes of loss and price fluctuations. RP provides the same coverage as YP with the addition of price protection.
Additional Coverages Available
Livestock Gross Margin (LGM)
Livestock Risk Protection (LRP)
Pasture, Rangeland & Forage (PRF)
Supplemental Coverage Option (SCO)
Crop hail policies
Coverage for orchards, vineyards, nurseries, processing, fresh market vegetables, tobacco, organic crops, etc.
PARTNER PROVIDERS:
Farm Credit is proud to partner with the following companies: Rain and Hail LLC, QBE NAU and Rural Community Insurance Services (RCIS)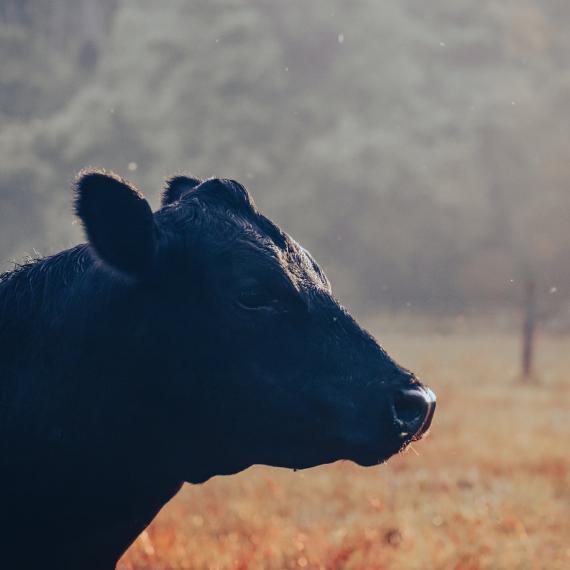 Livestock Risk Protection (LRP) for Cattle
Secure Your Bottom Line with Livestock Risk Protection (LRP)
With ever-present fluctuation and market volatility, Livestock Risk Protection (LRP) is a tool that all cattle producers should consider. The primary purpose of LRP is to protect against the unexpected downward price movement in the market.
Spring Crop Coverage
Head into Planting with Strong Risk Management
Crop insurance will help protect you when adverse weather events take a toll on your crop production, which will enable you to recover faster.
Not sure commodity insurance is right for your operation? To learn more, submit the following form to be put in touch with an expert.