We realize there are stressors involved with agriculture some of which are out of our control.  Farmers deal with weather, fluctuating market prices, production and a multitude of unwitnessed challenges.
This portal offers you an assortment of valuable resources to provide support.
An educational video covering farm stress in agriculture
Access to Farm Credit's Rural Resilience training
Access to multiple relevant materials
This portal provides a mix of resources providing education and support focusing on the well-being of individuals involved in the agriculture industry.  This portal is appropriate for anyone interested in learning more about the topic.
Educational Video
Listen to Dr. Amy Johnson as she discusses the topic of stress in agriculture.  Become familiar with common causes of stress, how to recognize symptoms of stress and available resources on the topic.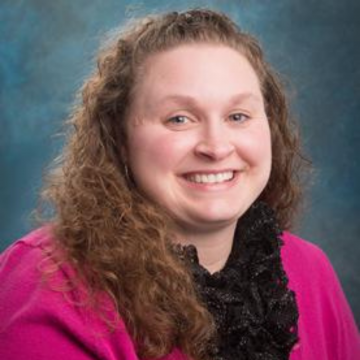 Nurse Practitioner
Dr. Amy Johnson, RN, DNP, FNP-C
Expand Bio
Dr. Amy Johnson grew up in Highland County, VA on a beef cattle and sheep farm. She has been in 4-H since she was seven. Her projects included Livestock, Public Speaking, Presentations, Share the Fun, Livestock Judging, and 4-H Camp. Later, she served on State 4-H Cabinet 2 years as District Ambassador and State Secretary. She also attended National 4-H Congress, National 4-H Conference, Canadian National 4-H Conference as a US Delegate, competed on the State 4-H Livestock Judging Team and was 7th Individual Overall at the National Contest in 1997. In high school, was also active in FFA – served as multiple chapter officer positions.
Her degrees include Bachelor of Science in Animal Science (Virginia Tech), Associate Degree in Emergency Health Services and Associate Degree of Nursing (Jefferson College of Health Sciences), and Bachelor of Nursing and Doctorate in Nursing Practice (Radford University). Amy has also complete graduate research in farm safety and prevention of agricultural injuries and regularly speaks to agricultural and public interest groups about rural health, agricultural safety, and preventative medicine on the farm.
Amy currently lives in Bedford working as a Family Nurse Practitioner at Centra Medical Group, and volunteers as adult 4-H leader with Bedford County. She also sits on the Board of Directors for Moneta Rescue Squad as Medical Advisor, is President Elect for Lynchburg Region of Virginia Council of Nurse Practitioners, is the Chairman of Bedford County Farm Bureau Young Farmers Committee, and is a member of the Board of Directors for Bedford County Farm Bureau. She is also serves as Clinical Advisor at Old Dominion University, where she serves as preceptor for nurse practitioner students from multiple colleges and universities.
Further Reading

A Focus on Well-Being Resource Guide - PDF with active links to resources

Click on an image to access the blog article.

Rural Resilience Training

Farm Credit training focused on mental health and stress management. 

Additional Resources

Rural Mental Health - West Virginia Extension Service

Explore the Rural Health Information Hub for events, news, resources, videos and more! https://www.ruralhealthinfo.org/topics/farmer-mental-health

Visit Make It Ok for interactive tools exploring different aspects of mental health: https://makeitok.org/

Access quick and available support for any crisis: https://www.crisistextline.org/

#FarmStateofMind - A directory of resources developed by the Farm Bureau Federation

Podcast

Ag State of Mind-Creating a place where we can help break the stigma regarding mental health in agriculture

Motion Graphic on Mental Health
Continue your learning journey...
Based on your interest, here are additional portals you may be interested in:
Writing a Business Plan
Marketing Strategies
Questions?  A Knowledge Center team member is ready to assist you!
Important Notice and Disclaimer
These materials are provided for educational and informational purposes only and do not constitute legal advice, financial advice, tax advice, or investment advice on any matter. These materials may not be current and up-to-date. You should not act or refrain from acting based on these materials or the information they contain without seeking legal advice from an attorney licensed in your jurisdiction or other appropriate professional. Farm Credit of the Virginias, ACA expressly disclaims any liability for all acts and omissions taken or made in reliance on these materials or any information contained in these materials.